Apartments for rent profitable hotel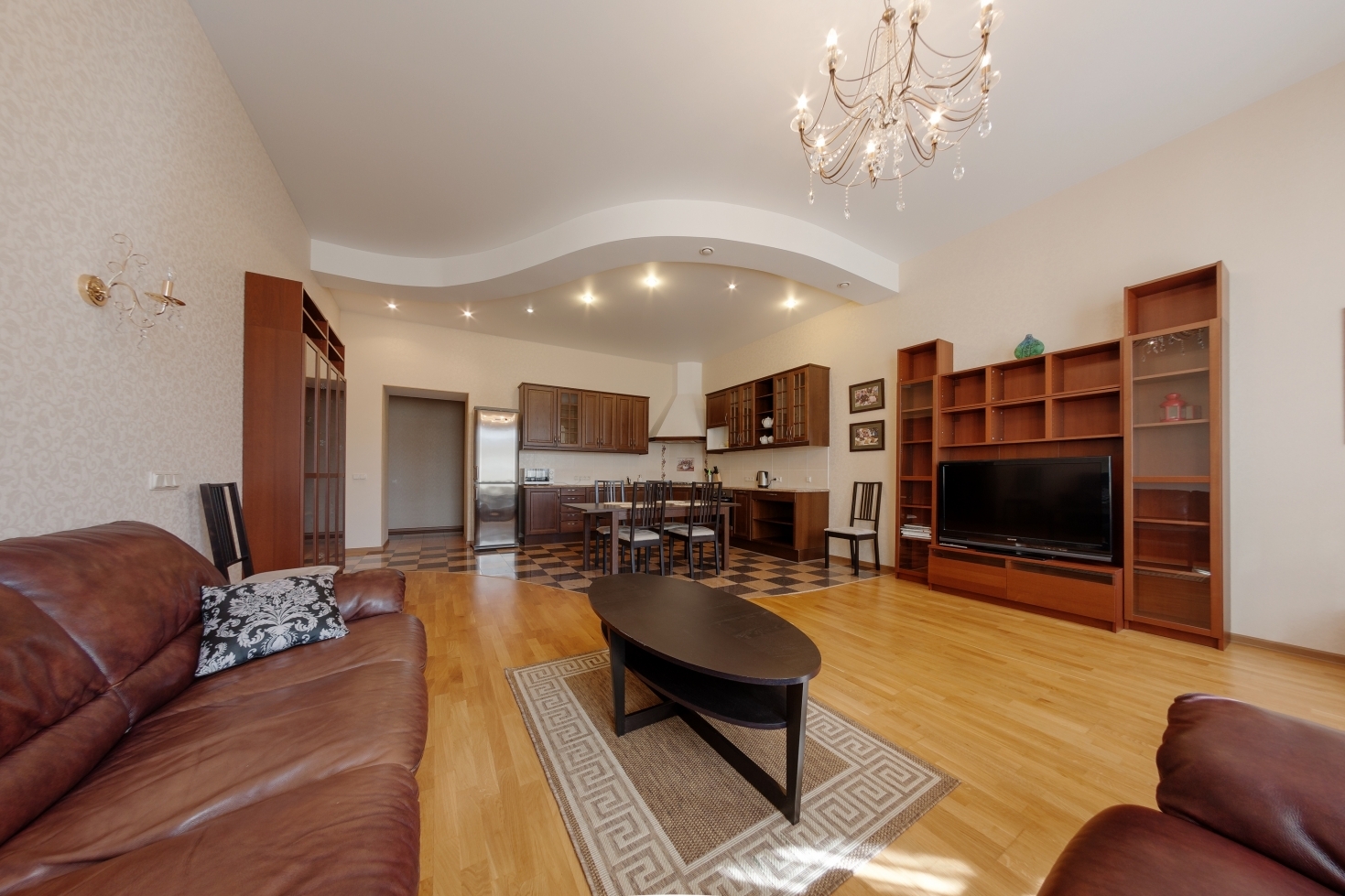 Many people, whose life is connected with frequent travels, not even aware of the beneficial and convenient alternative to hotel rooms. This is a house for a day, allowed almost everywhere - from small to large metropolitan city. Huge demand for this service has been in St. Petersburg.
Why RENT DAILY REASON ONE: SAVE
Saving is amazing! Petersburg posutochnovam apartments will cost from 1,500 rubles a day. If the comfort of 3000-5000 thousand. Rubles, you can remove the luxury version with luxurious conditions. For the amount of 1,500 rubles is not even necessary to count on a hotel booking. Cost unpretentious rooms without frills begins with a 3 ths. Rubles. The well-appointed rooms with all inclusive regime will cost much more expensive.
Why RENT DAILY REASON TWO: EASY
Petersburg service apartments; This maximum comfort while saving in comparison to the hotel, up to 50%!
Accommodation at night involves the provision of an entire apartment at your sole use. As a rule, it is equipped with everything you need - free wi-fi, bed linens and bath accessories, kitchen utensils, as well as TV, refrigerator, microwave, iron, hairdryer and other necessary equipment for a comfortable life. It does not serve breakfast, but there are no problems, if you can prepare meals or at least, able to warm up the purchased products in a microwave oven. In the end, you can smoke in the apartment, which is unacceptable in many hotels.
HOUSING FOR DAY - the best choice for practical people
To rent an apartment can be, it is almost impossible to carry out for a single person and for a company, if you remove a hotel booking. Wake Petersburg apartments includes the broadest base of apartments for every taste and for every budget.
This way of accommodation is comfortable and safe - you come to the address, you hand over the keys, and the next day (or the period for which you have rented an apartment) come after them. Many agencies that provide housing for rent in the short term, give business travelers the necessary documents.
Arriving in the city for tourist inspection, on a mission to meet with old friends or business partners, be sure to note the location of the proposed property daily. Guests who do not know the area, it is more convenient to rent an apartment in the center, where transport connections provide quick and hassle-free movement around the city.