Duel: Apartment or hotel?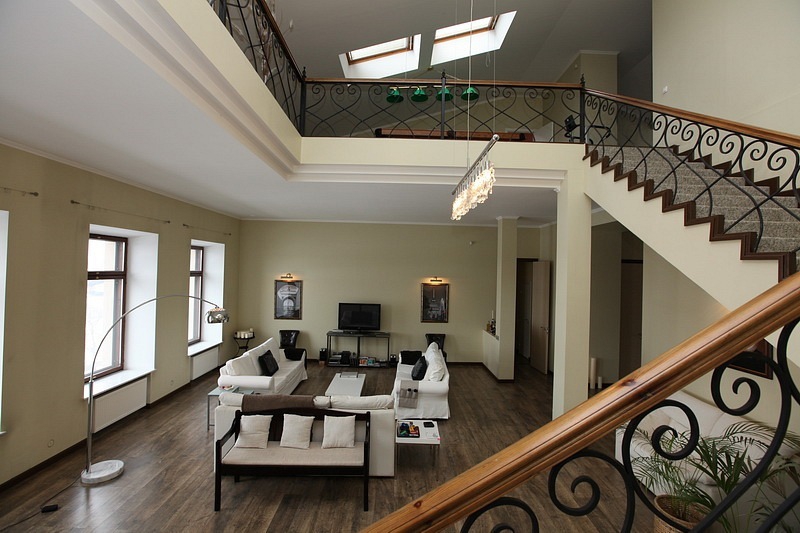 DUEL: FLAT OR HOTEL?
The number of people who visit St. Petersburg with business visits or leisure is growing day by day. Not taking into account the purpose of travel, we arrived before the question appears to remove rent a house in St. Petersburg, or select hotel rooms. Assessing the market apartments and hotels rational options considered still flat.
PLUSES Daily renting
Today, you can select a lot of pluses, which provides rental apartments for rent in St. Petersburg. One of the key - the price. In comparison with hotels, this method of accommodation available at a minimal cost. This is due to the fact that when renting an apartment you pay for the room itself, rather than paying separately for each living person. This option is the ideal solution for companies of residence who travel on a budget. The apartment is much more functional and comfortable hotel. Basically accommodation equipped with everything you need for a comfortable stay:
ndash; furniture;
- equipment;
- dishes;
- Tea coffee;
- detergents;
- linens;
- Towels.
Having decided to stay in a house for rent, Peter, you get a cozy atmosphere, which makes it possible to feel at home. Not every hotel can offer the same. The same advantage is considered to be the location. You can define the desired area and settle there, the hotel is located only some territoriyah.Arenda apartments for rent in St. Petersburg can be anywhere in the city. Location is especially important for those who came to work and did not want to waste time on a long road.
The indisputable advantage can be considered a huge database with apartments for rent surrendering. Every person, even with a small income, can choose what he likes.
Terms removal APARTMENTS
In order to rent the apartments for rent in St. Petersburg was a success, you need to remember a couple of simple rules. It is always necessary to carefully consider all the options. Do not focus on the first thing that a search engine will give you type "remove rent Peter", just because of the fact that you do not have the mood to choose suitable accommodation. Choosing first evaluate your financial possibilities and the geographical location of the apartments. Deciding what exactly you want to rent an apartment in St. Petersburg, you can go and see her. Evaluate everything that interests you, the serviceability of all the devices you want, the availability of the necessary equipment. It is important that for your money you get a quality accommodation.
draw up a contract
Very specific nuance; drawing up the lease. As a rule, the owner offering to remove rent a house in St. Petersburg does so without intermediaries and does not constitute a contract. But if you asked the agency to help you remove the rent apartment Peter contract - binding. His drawing does not take long. But check up, that would be all the time and cost were the ones that you need.